Black PELLETESSUTA™ Mini Pouch
Info
This black PELLETESSUTA™ Mini Pouch delivers practicality in a sleek bag with an iconic texture that is perfect for everyday.
Black PELLETESSUTA™ Mini Pouch Has Been Added to Your Wishlist
Black PELLETESSUTA™ Mini Pouch Has Been Removed from Your Wishlist
Info
PELLETESSUTA™ is the result of the deep desire to transfer the history and the DNA of the Ermenegildo Zegna brand into leather accessories. This black PELLETESSUTA™ Mini Pouch combines an artisanal textured appearance with smooth calfskin to deliver a sleek modern accessory to keep all of your essentials within reach.
PRODUCT CODE
Read less
Read more

Smooth calfskin; nappa
The PELLETESSUTA™ line features innovative product created exclusively by Ermenegildo Zegna. Extremely thin nappa leather yarns are masterfully woven on a loom, replicating the traditional method of fabric weaving. The result is a premium leather material with a soft, unique feel. This exclusive manufacturing process extends the quality of Zegna's textile heritage into the world of leather.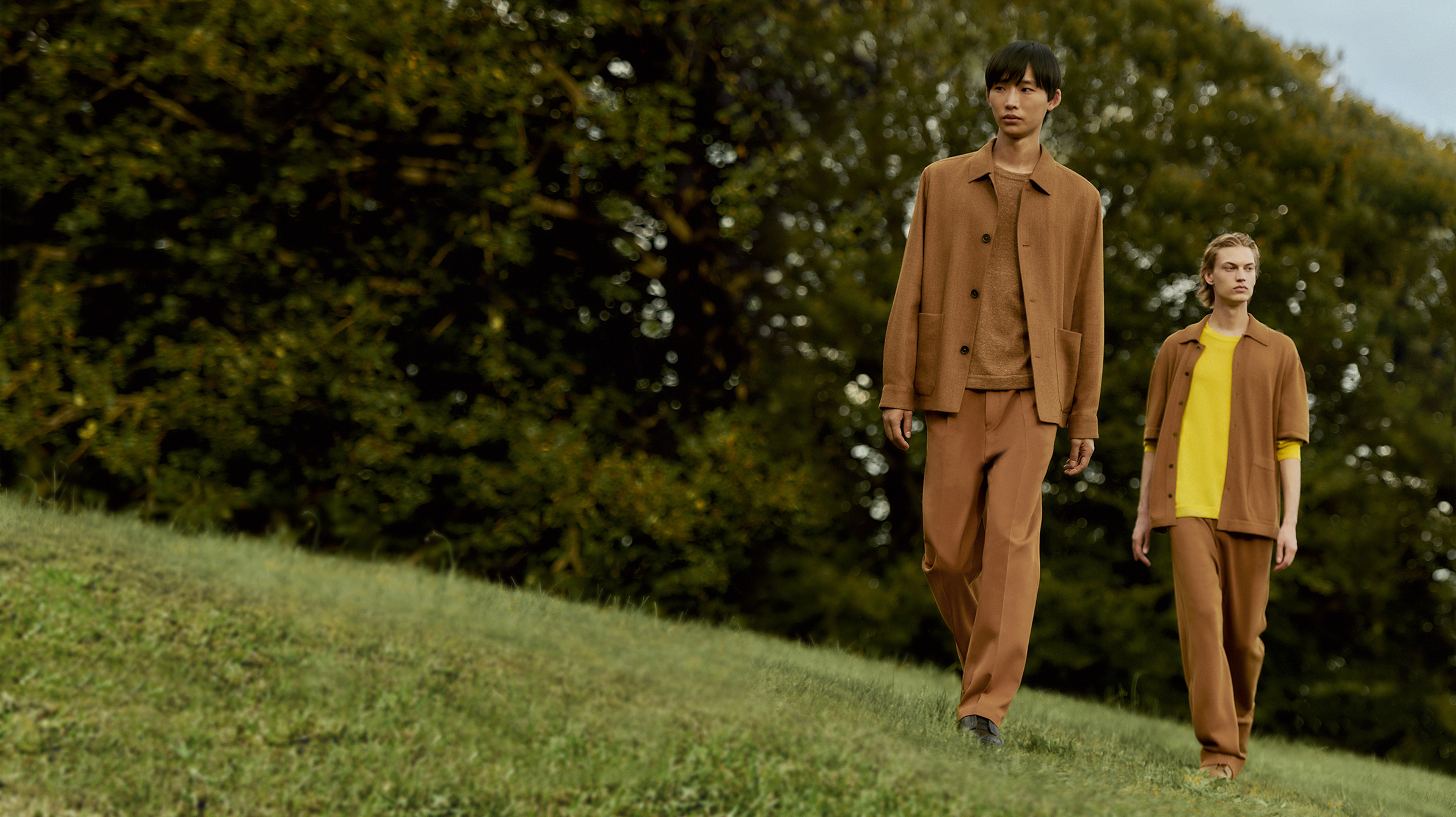 Bring refinement and sophistication to your new-season wardrobe and beyond with exquisitely soft Oasi Cashmere. Crafted for Tomorrow, the Collection is a pinnacle of the quality and innovation that results from our vertically integrated production, and honours the legacy of our founder, who built ZEGNA's Wool Mill in Oasi Zegna — the home of our values.
Explore