Black PELLETESSUTA™ Simple Card Case
Low Stock
Customize in-store
Info
PELLETESSUTA™ represents Zegna's legacy of fine tailoring.
Black PELLETESSUTA™ Simple Card Case Has Been Added to Your Wishlist
Black PELLETESSUTA™ Simple Card Case Has Been Removed from Your Wishlist
Info
PELLETESSUTA™ is the result of the deep desire to translate Zegna's legacy of fine tailoring into a line of leather accessories. Intricately handwoven nappa leather and smooth calfskin make this black PELLETESSUTA™ simple card case a functional piece of finery that's perfect as a gift for a loved one, or for yourself.
PRODUCT CODE
Read less
Read more

Main body: Lambskin; Calfskin
Lining: 100% Polyester

Extremely thin nappa leather yarns are masterfully woven on a loom replicating the traditional method of cloth weaving. The result is PELLETESSUTA™, a premium leather fabric recalling a soft and unique feeling. This exclusive manufacturing process extends the quality of Zegna's textile heritage into the world of leather.

Protect from moisture and do not place near direct sources of heat. Clean with a soft cloth. Do not use solvents or polishes. Avoid contact with cosmetics, perfumes and hand lotions and sanitizers. Store in a cool, dry, well-ventilated place.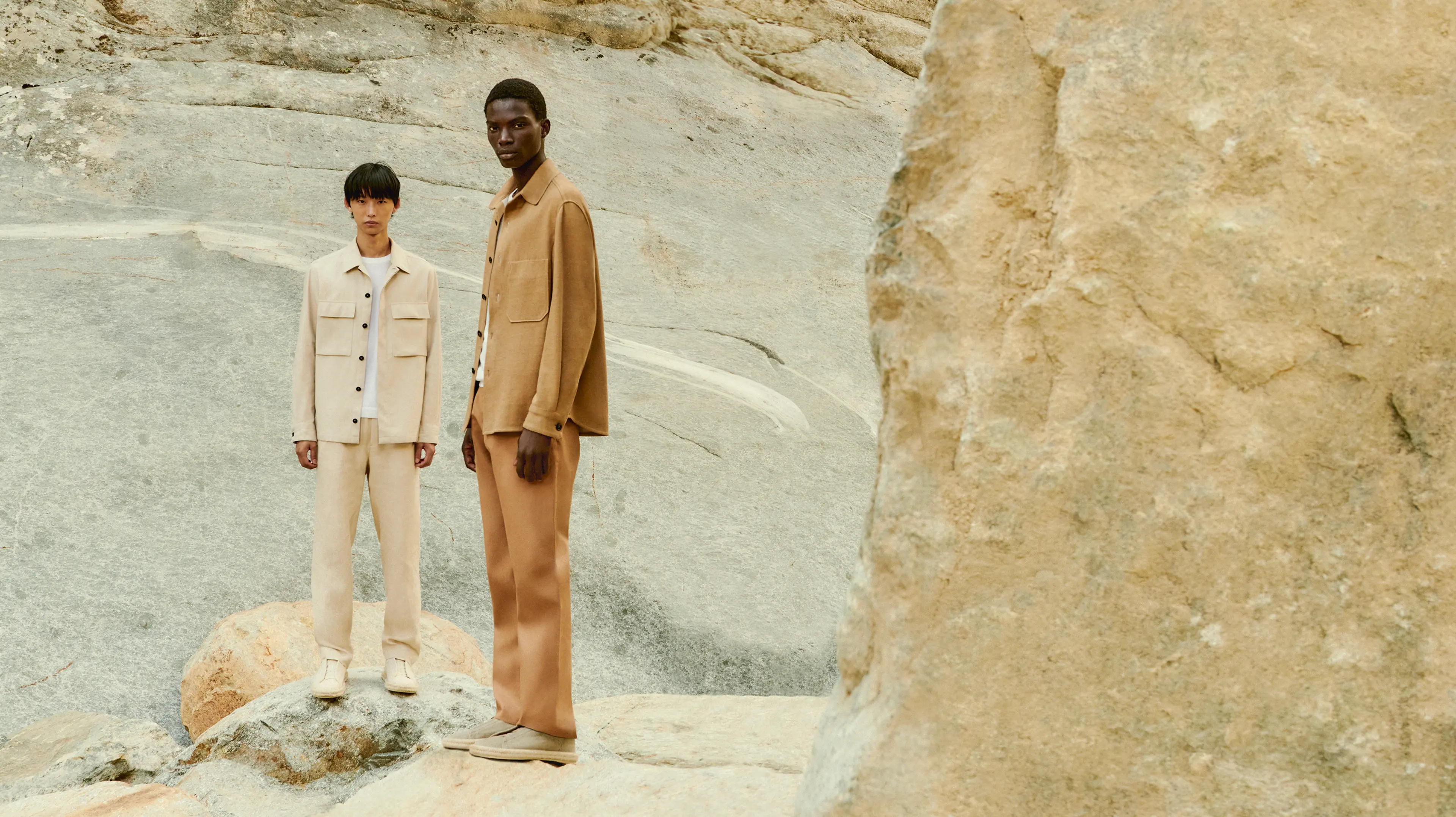 Discover a versatile collection of relaxed silhouettes crafted from lightweight fabrics that are ideal for the new season.
Explore