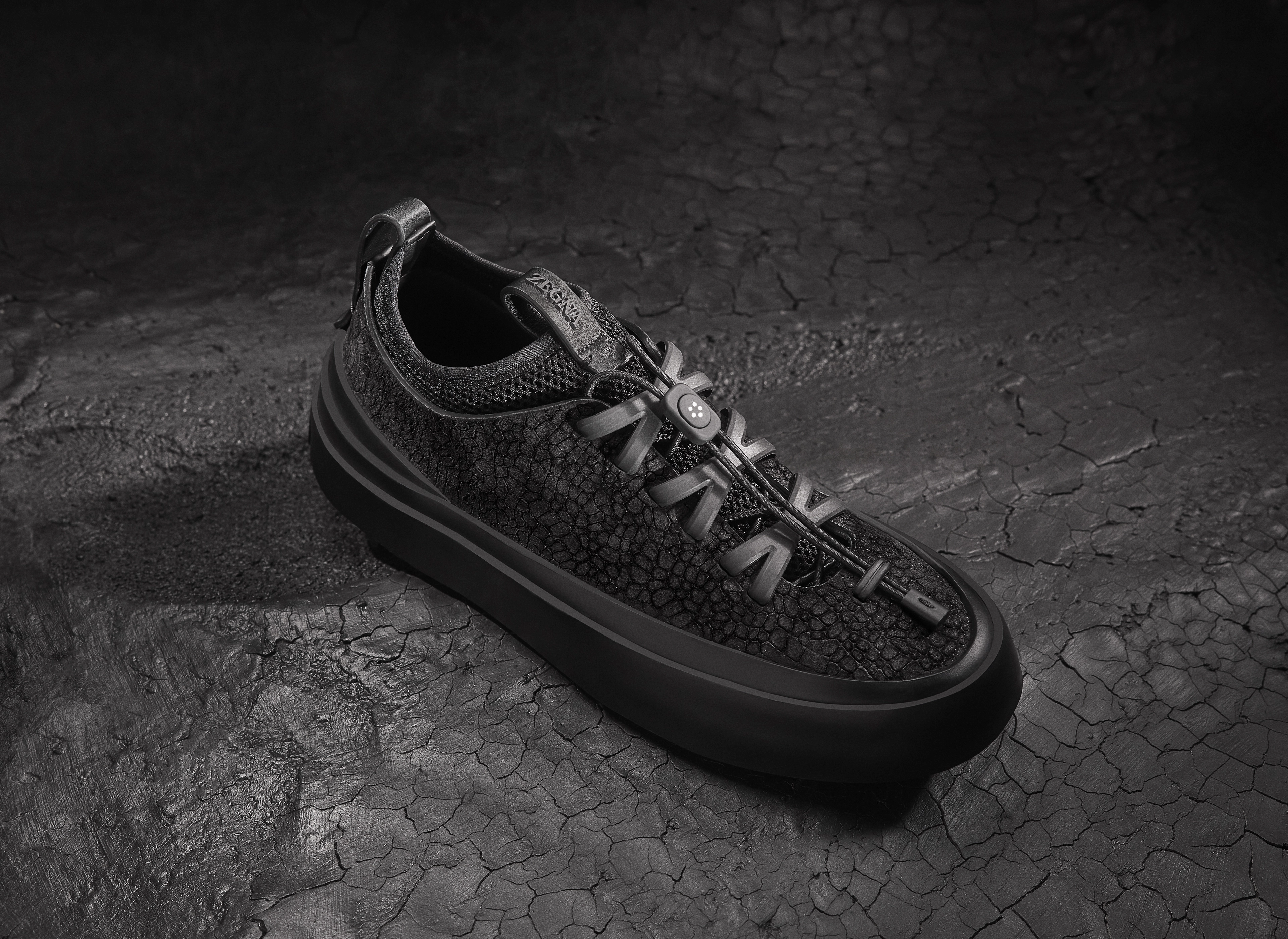 AN ICON, REIMAGINED
TRIPLE STITCH™ MRBAILEY® SNEAKERS
ZEGNA Artistic Director Alessandro Sartori unites with London-based footwear designer Daniel Bailey to create a new iteration of the iconic Triple Stitch™ Sneakers, which are now set to become an ongoing platform of creative expression and reinvention.
Alessandro Sartori, ZEGNA Artistic Director
'When Daniel Bailey and I started the conversation of creating a pair of Luxury Leisurewear shoes, the iconic Triple Stitch™ Sneakers naturally came to mind. Together with MRBAILEY® we added a unique touch to the Triple Stitch™, reimagining it in a new design while keeping its soul.'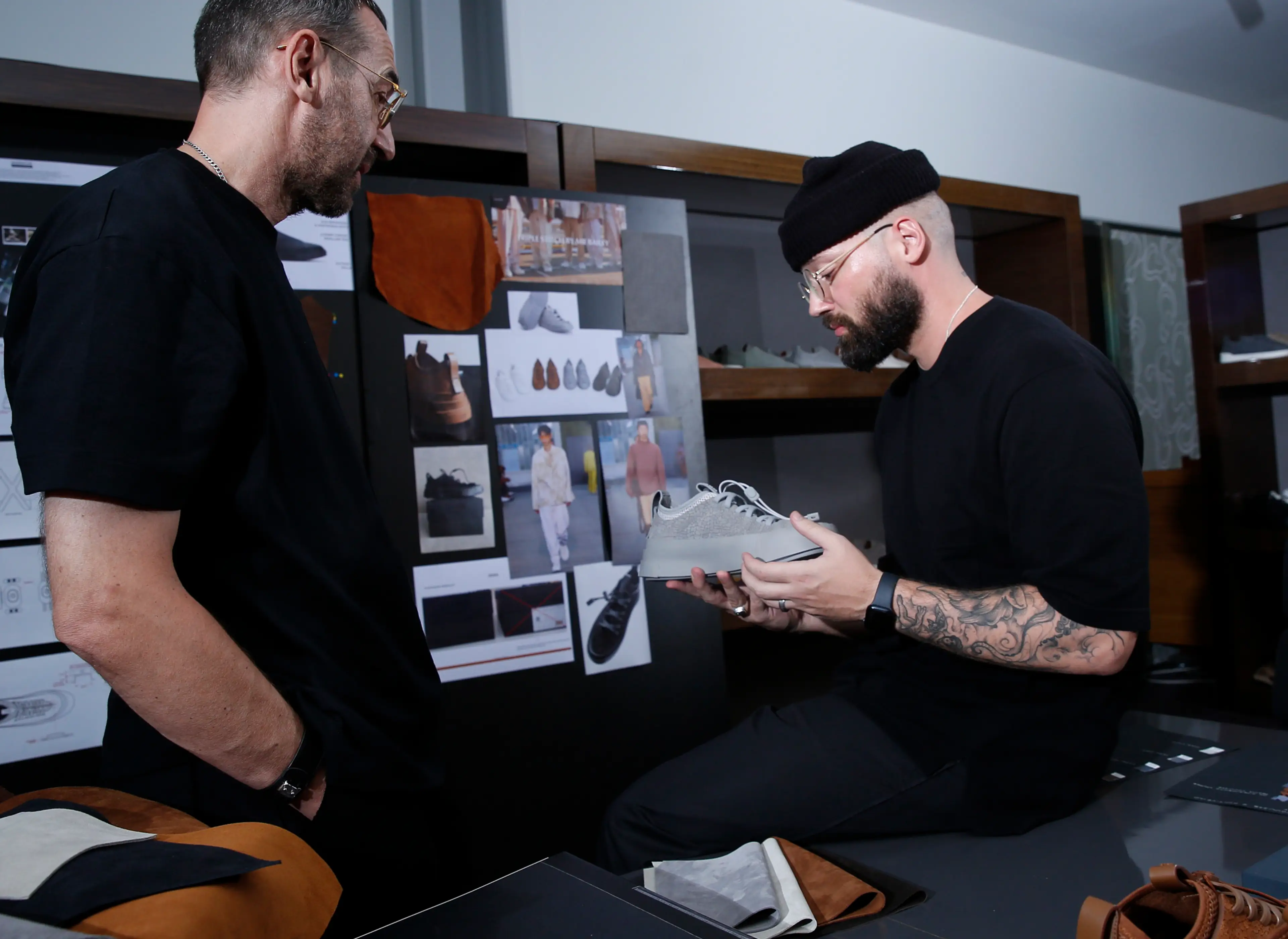 TRIPLE STITCH™ MRBAILEY® SNEAKERS
DESIGNING AN ICON
Daniel Bailey, MRBAILEY® Founder & Creative Director
'From working with Alessandro, I was inspired by the level of passion and ability that he and his team have to create sculpturally complex, functional art. Though these Sneakers may look traditionally vulcanised, they actually feature a single piece of leather that has been triple wrapped around the shoe to create a leather foxing. It's a testament to Alessandro's attention to detail and his team's ability to execute at the highest of levels.'
NEW FOR SS23
First seen grounding looks at our Summer 2023 Fashion Show, the Triple Stitch™ MRBAILEY® Sneakers represent an evolution of ZEGNA's new identity. Progressive practicality meets tradition and craftsmanship, thus creating a new language of style around the concept of Luxury Leisurewear.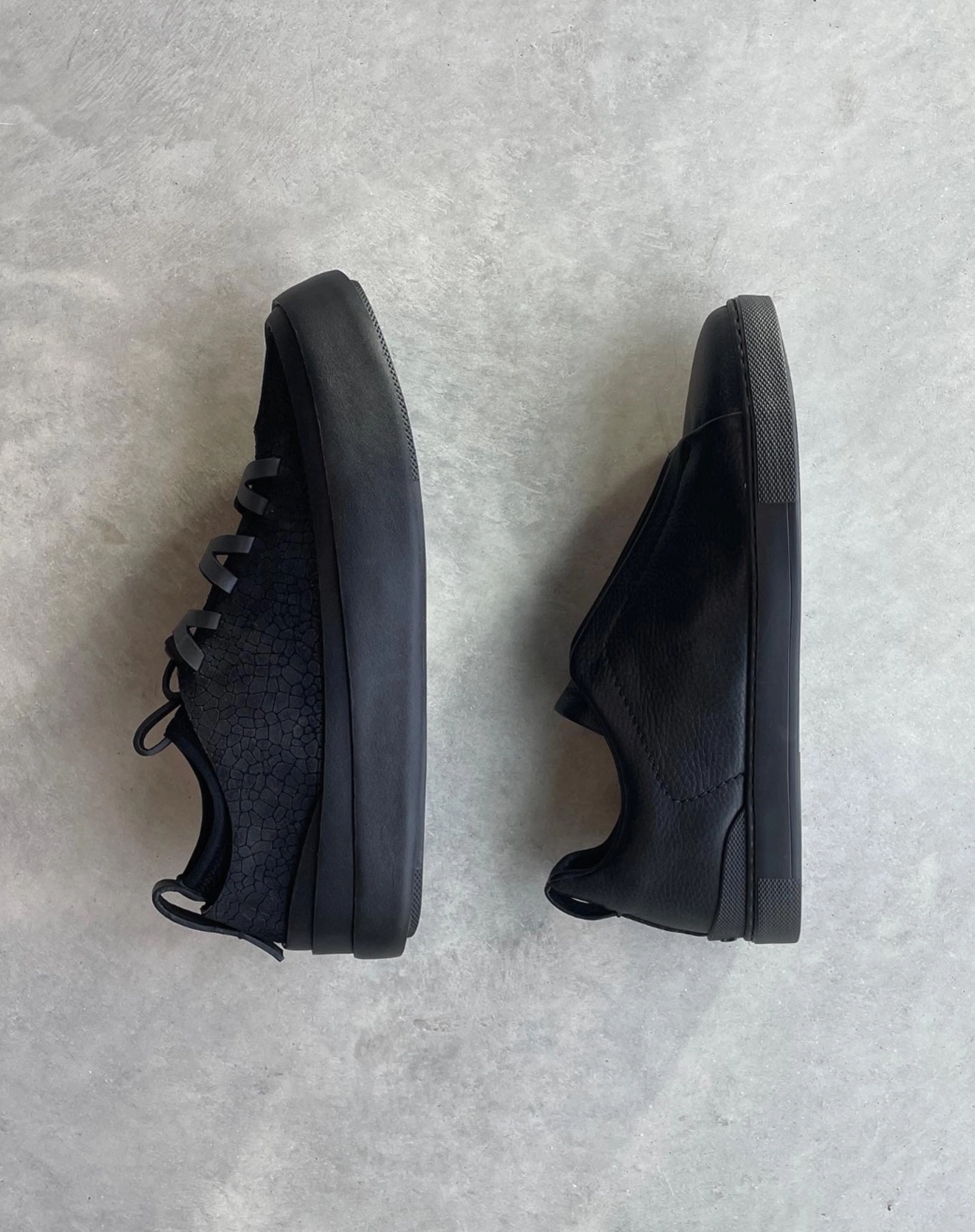 AN ICON, REIMAGINED
The classic cup soles of the Triple Stitch™ MRBAILEY® Sneakers are refreshed with hand-applied straps of leather inspired by belts to create a chunky silhouette — a hallmark of MRBAILEY®'s architectural design ethos. The style also features a namesake trio of crosses, which are reimagined in the form of moulded-rubber components. An iconic motif of ZEGNA, it pays homage to the three hand-sewn crosses found on our time-honoured suiting.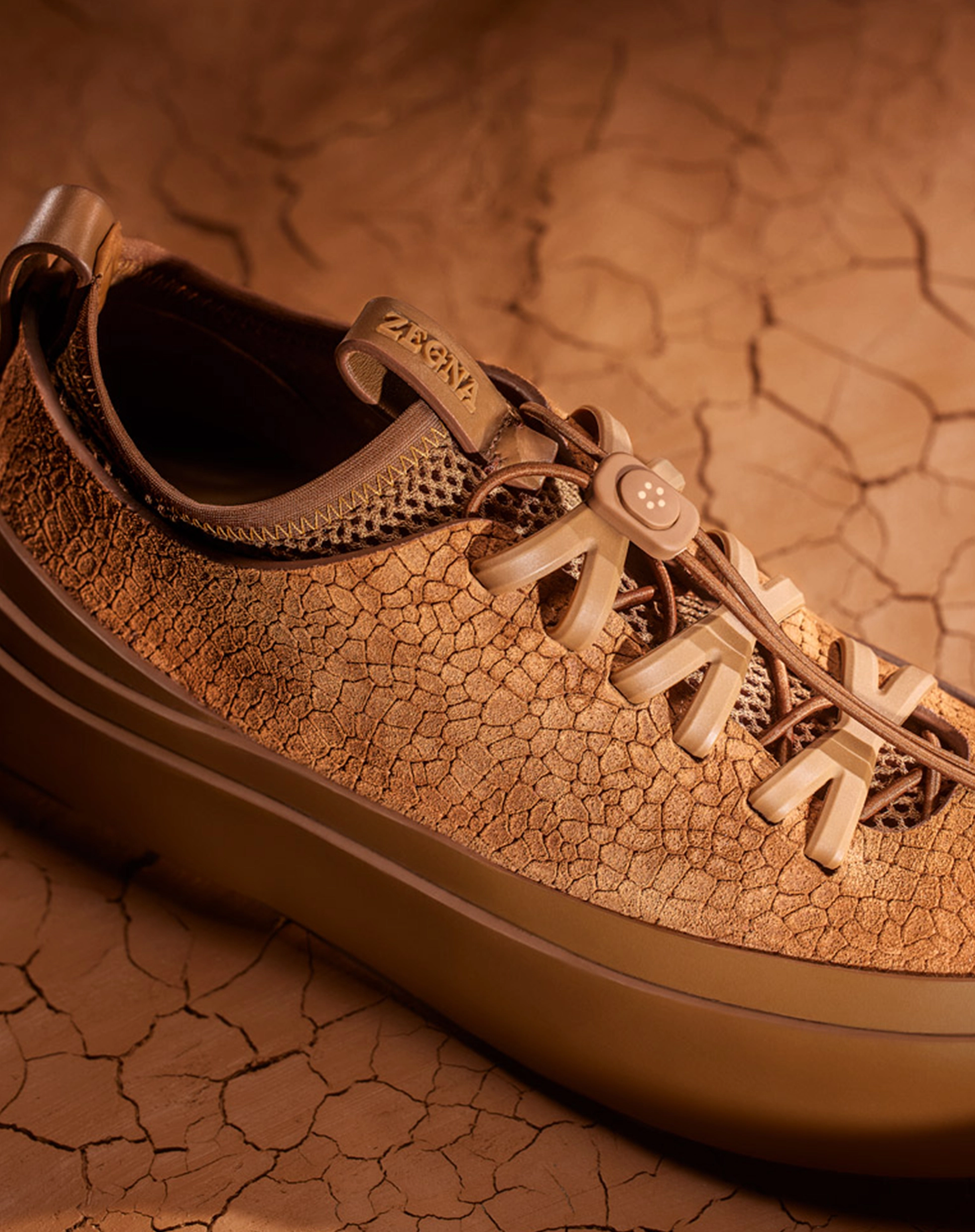 Drawing on the element of fire, the Triple Stitch™ MRBAILEY® Sneakers are crafted from layers of tactile leather and suede with a carbonised-effect finish inspired by yakisugi — a traditional Japanese method of wood preservation.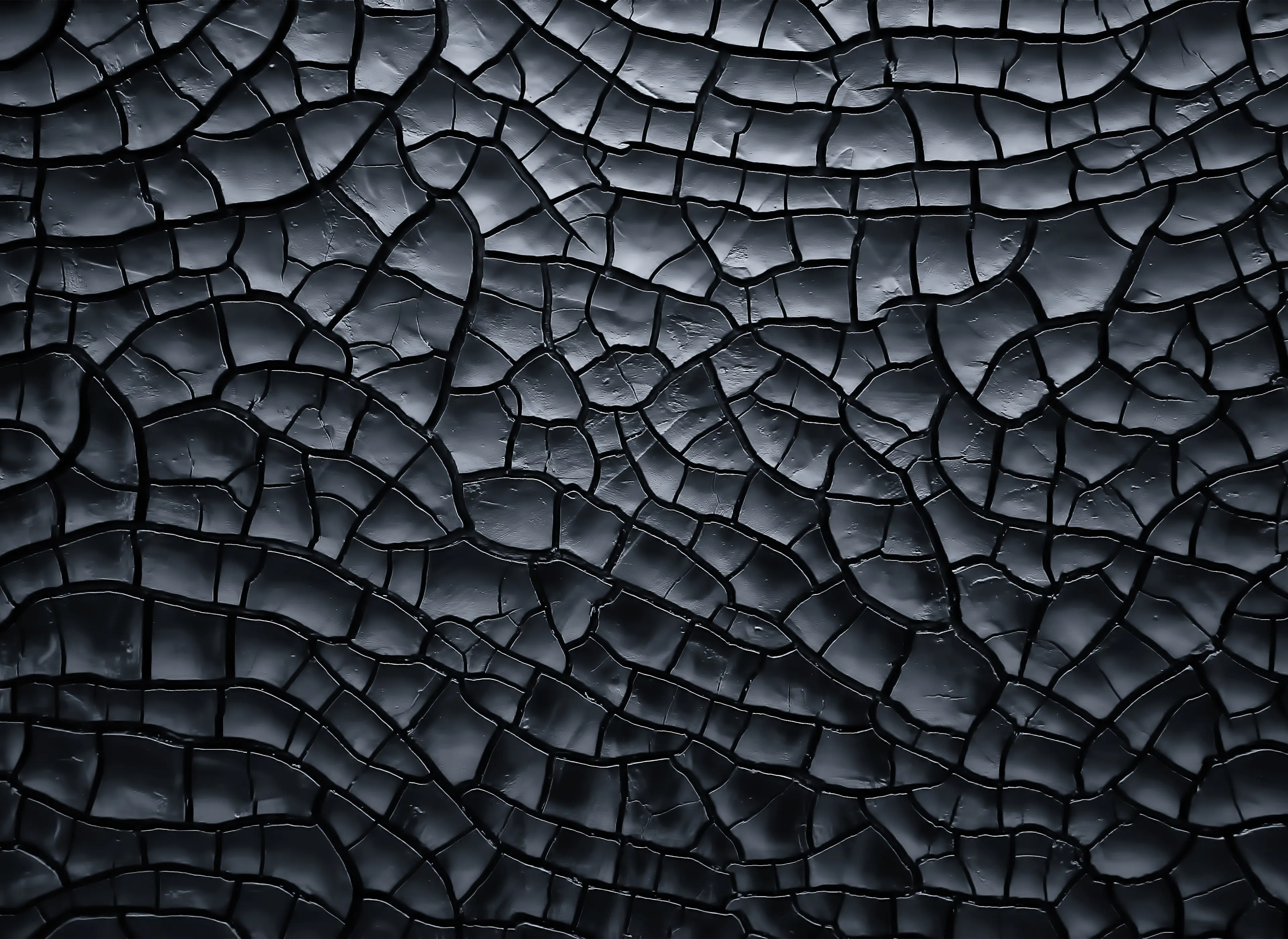 TRIPLE STITCH™ MRBAILEY® SNEAKERS
THE INSPIRATION
Discover the Triple Stitch™ MRBAILEY® Sneakers in an earthy palette of Coal Black, Smoke Grey, Ash White and our iconic Vicuña hue.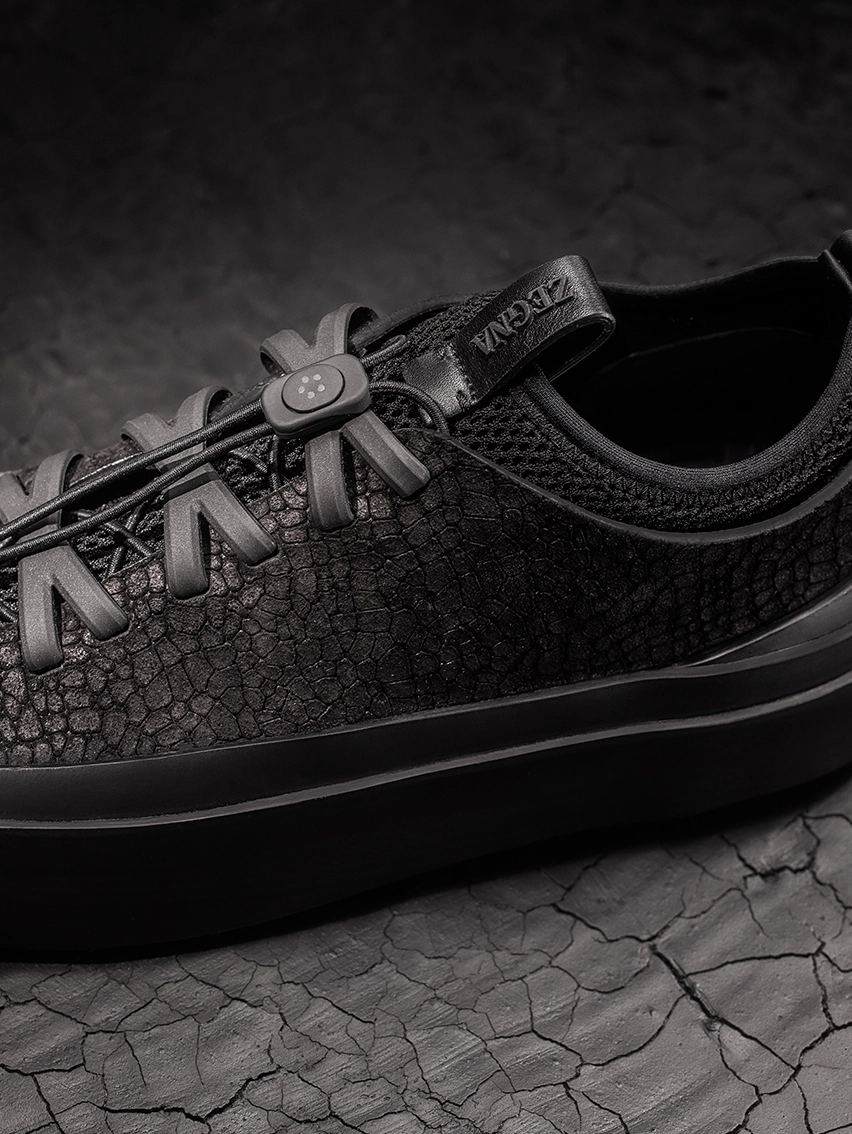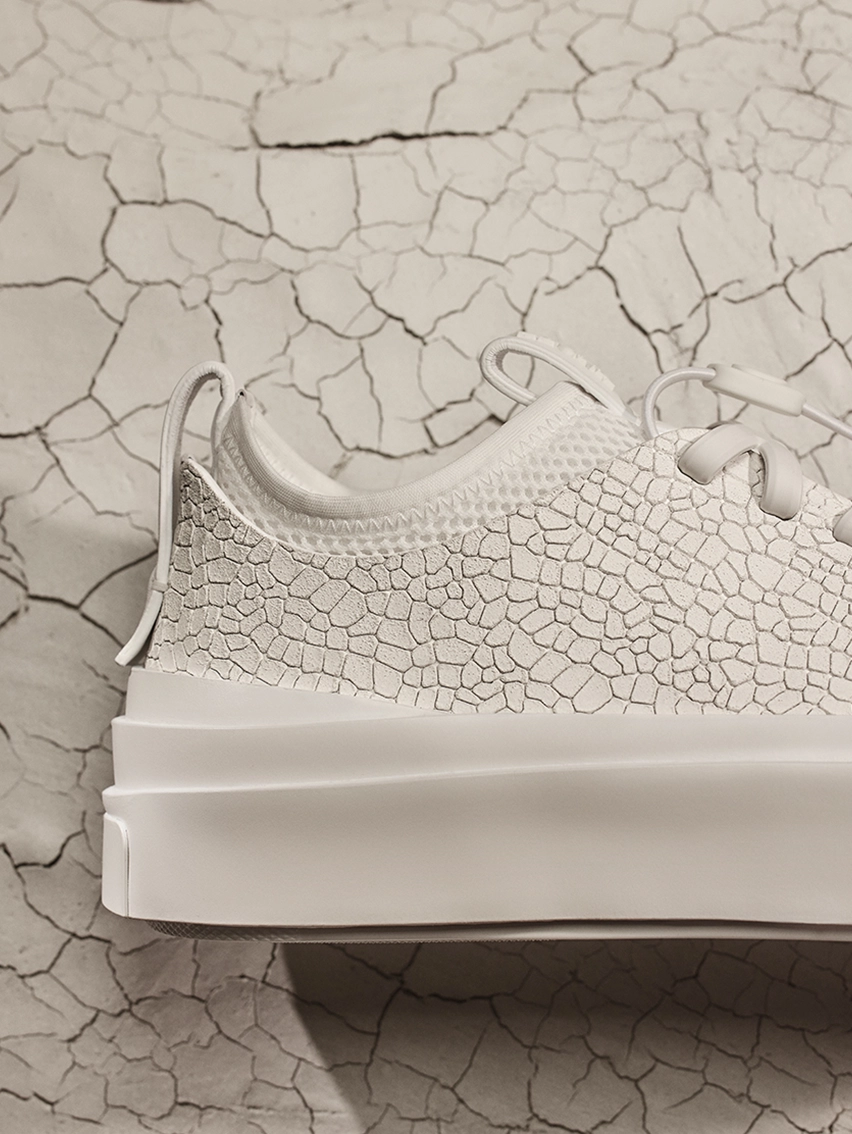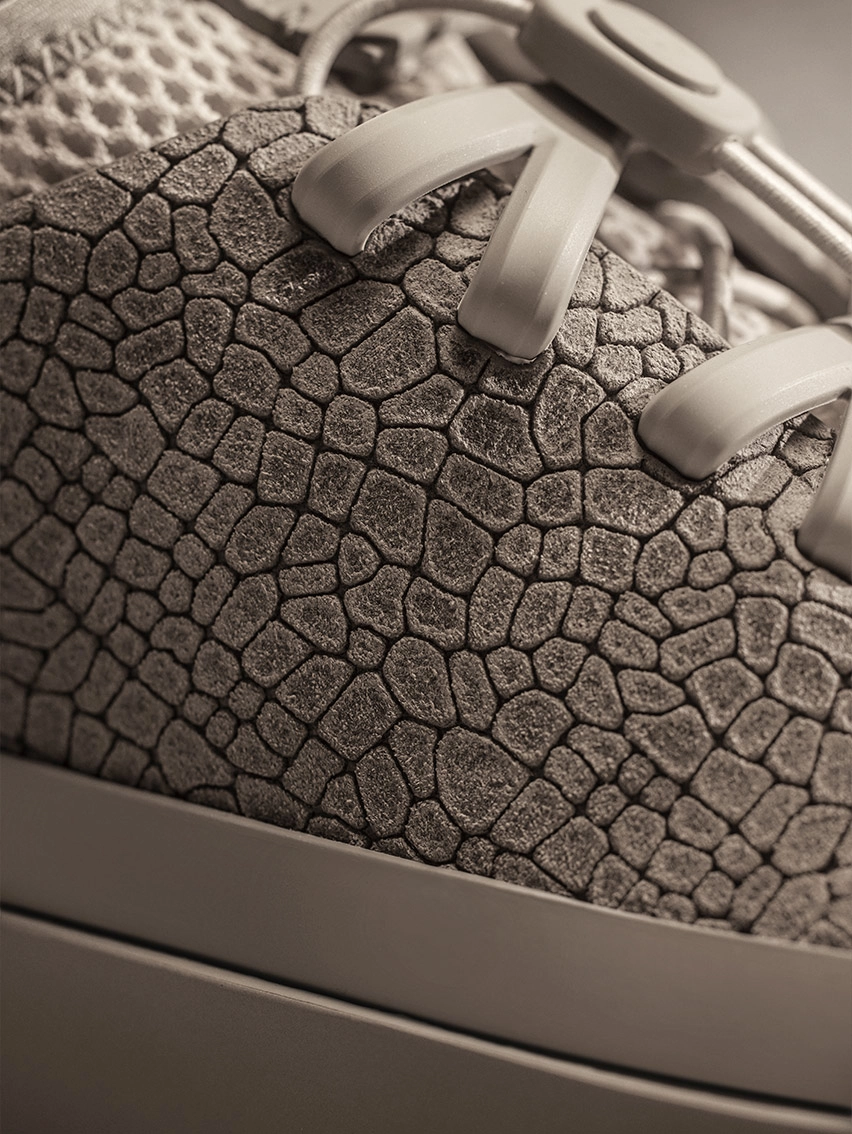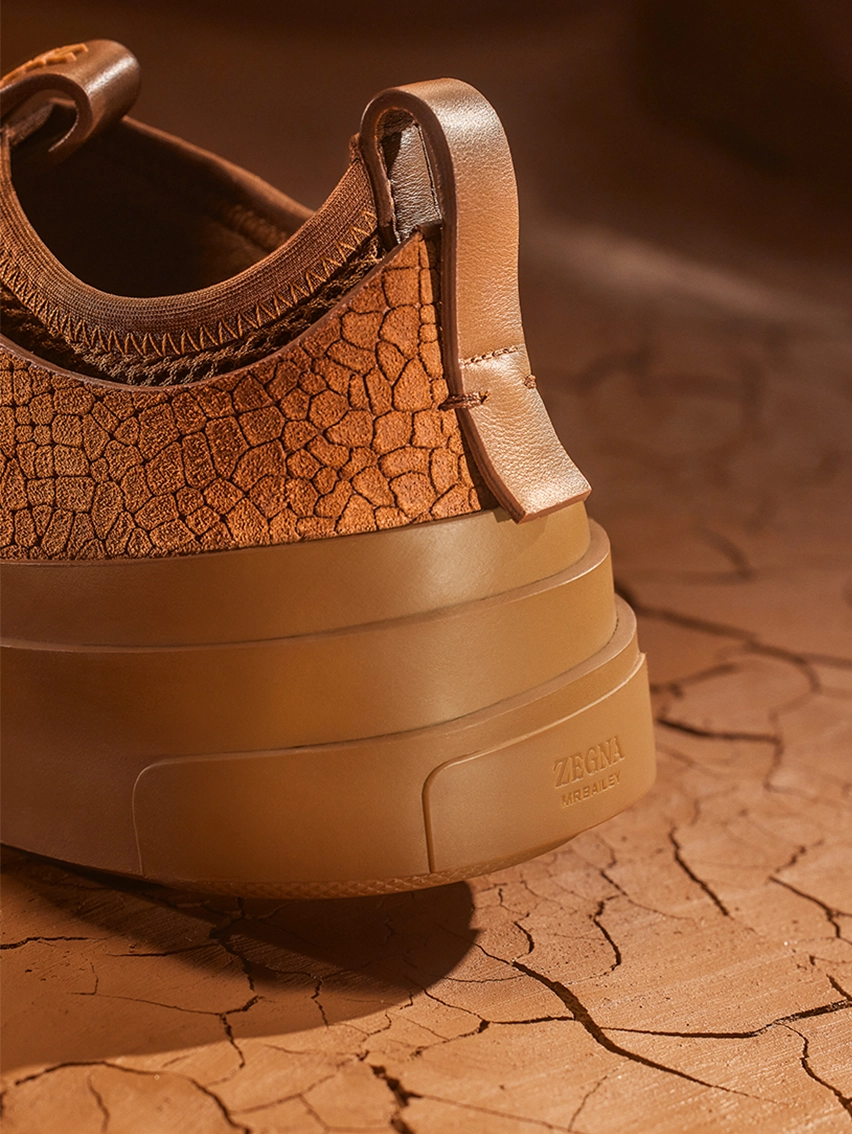 Finished with a partial mesh lining and toggled cord, the hiking-inspired Triple Stitch™ MRBAILEY® Sneakers are ideal for roaming the landscape of Oasi Zegna — the home of our values and our 100km² natural territory in the Alps of northern Italy.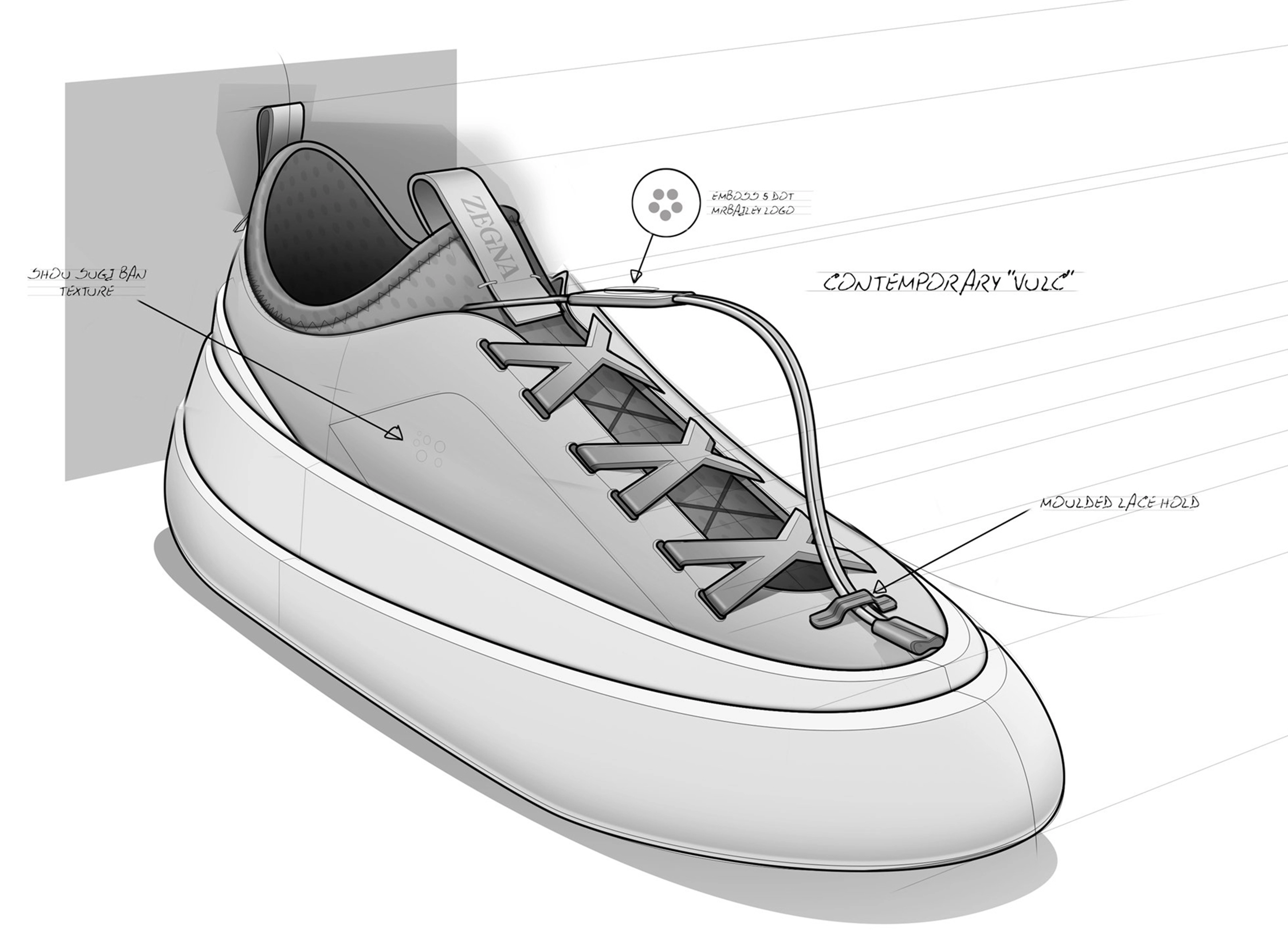 The Triple Stitch™️ MRBAILEY®️ Sneaker's reimagining is completed with a presentation in a specially foiled box, inspired by the style's textured finish.