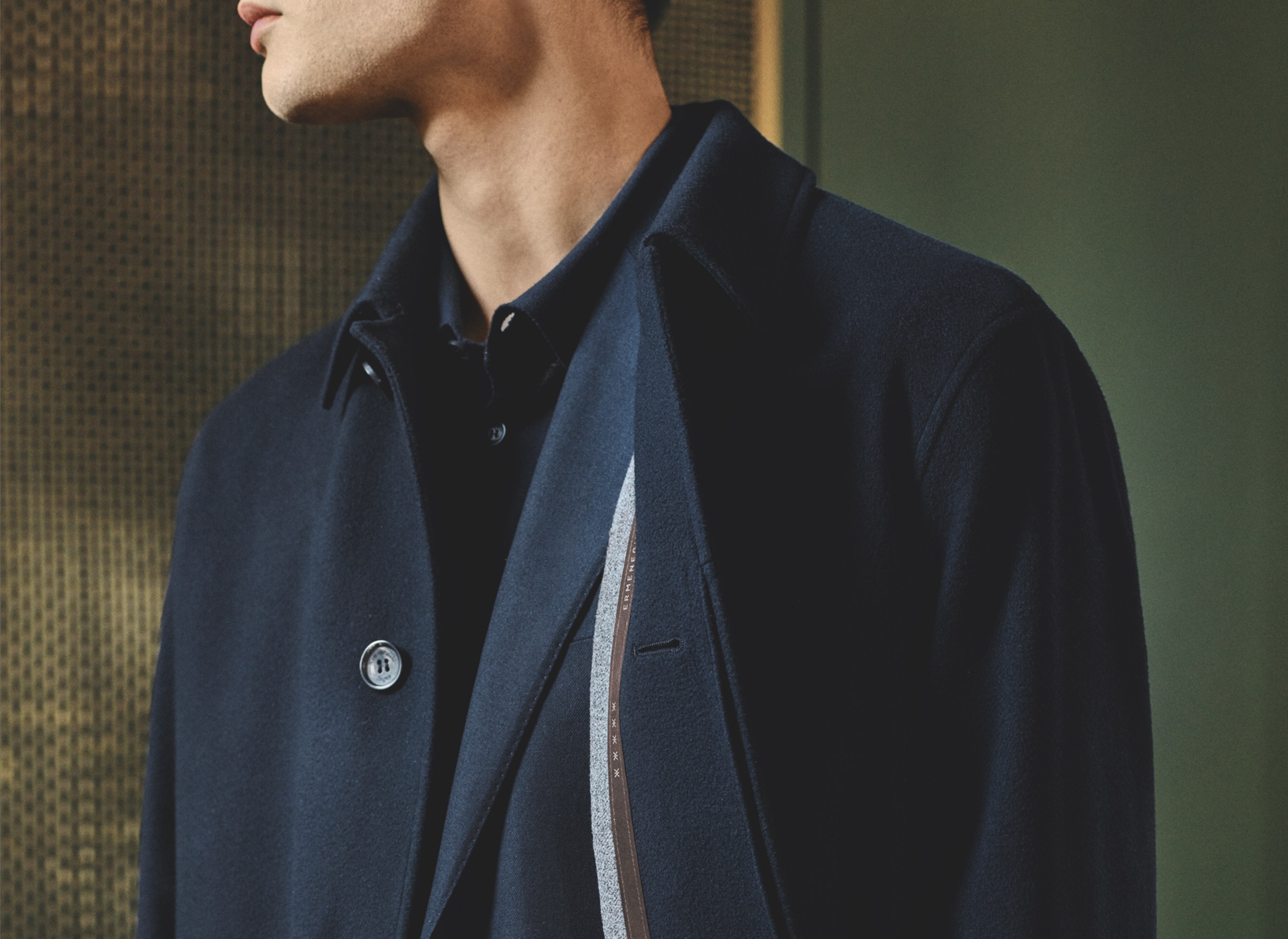 The world's finest wool
12 MIL MIL 12
In our century-long search for impossibly fine fabrics, Zegna has achieved the ultimate one, 12 MIL MIL 12. Made from ultrafine Merino wool, sourced from champion flocks in the world's richest environments, it is the epitome of luxury and the height of craftsmanship. Exclusive to Zegna, 12 MIL MIL 12 is the product of over a century of innovation and our enduring respect for nature's potential.
Driven by our founder's pioneering vision, we have worked closely with select breeders in Australia and New Zealand to breed increasingly elite flocks of sheep from those already producing the world's highest-quality Merino wool. The result is 12 MIL MIL 12. Less than 1% of sheep can produce this inimitable fabric and our expertise is involved at every step, from the raising of sheep to the collection and weaving of fibres to the creation of the final garment.
Only 3,000m of 12 MIL MIL 12 is woven annually, which is rendered into an exclusive collection of tailoring, knitwear, and outerwear. With fibres measuring 12 microns in width (one micron is equivalent to 0.001mm), the fineness of this exceptional fabric exceeds that of vicuña and cashmere. The finer the fabric, the softer the collection. And 12 MIL MIL 12 is our softest collection to date.
No two 12 MIL MIL 12 collections are the same. Like a winemaker who embraces the land's terroir to create a wine of unrivalled quality, each harvest is influenced by the damp, rich natural environment of Australia and Zealand. It's why our 12 MIL MIL 12 garments are specially packaged and bare unique finishes, include an inner branded selvedge. A marker of our enduring dedication to innovation and the environment.