Black PELLETESSUTA™ and Technical Fabric Backpack
Info
The black technical fabric and PELLETESSUTA™ backpack updates a streetwear icon.
Black PELLETESSUTA™ and Technical Fabric Backpack Has Been Added to Your Wishlist
Black PELLETESSUTA™ and Technical Fabric Backpack Has Been Removed from Your Wishlist
Info
Made from durable technical material, the black PELLETESSUTA™ backpack is enhanced with a panel in Zegna's signature, woven leather. This unique combination of contrasting materials turns the youthful backpack into an elegant choice of everyday bag. From business meetings to travel, the black leather accent looks sleek anywhere you go.
PRODUCT CODE
Read less
Read more

Main body: Polyester; Lambskin; Calfskin
Lining: 100% Polyester

Extremely thin nappa leather yarns are masterfully woven on a loom replicating the traditional method of cloth weaving. The result is PELLETESSUTA™, a premium leather fabric recalling a soft and unique feeling. This exclusive manufacturing process extends the quality of Zegna's textile heritage into the world of leather.

Protect from moisture and do not place near direct sources of heat. Clean with a soft cloth. Do not use solvents or polishes. Avoid contact with cosmetics, perfumes and hand lotions and sanitizers. Store in a cool, dry, well-ventilated place. Stow in the included dust bag when not in use.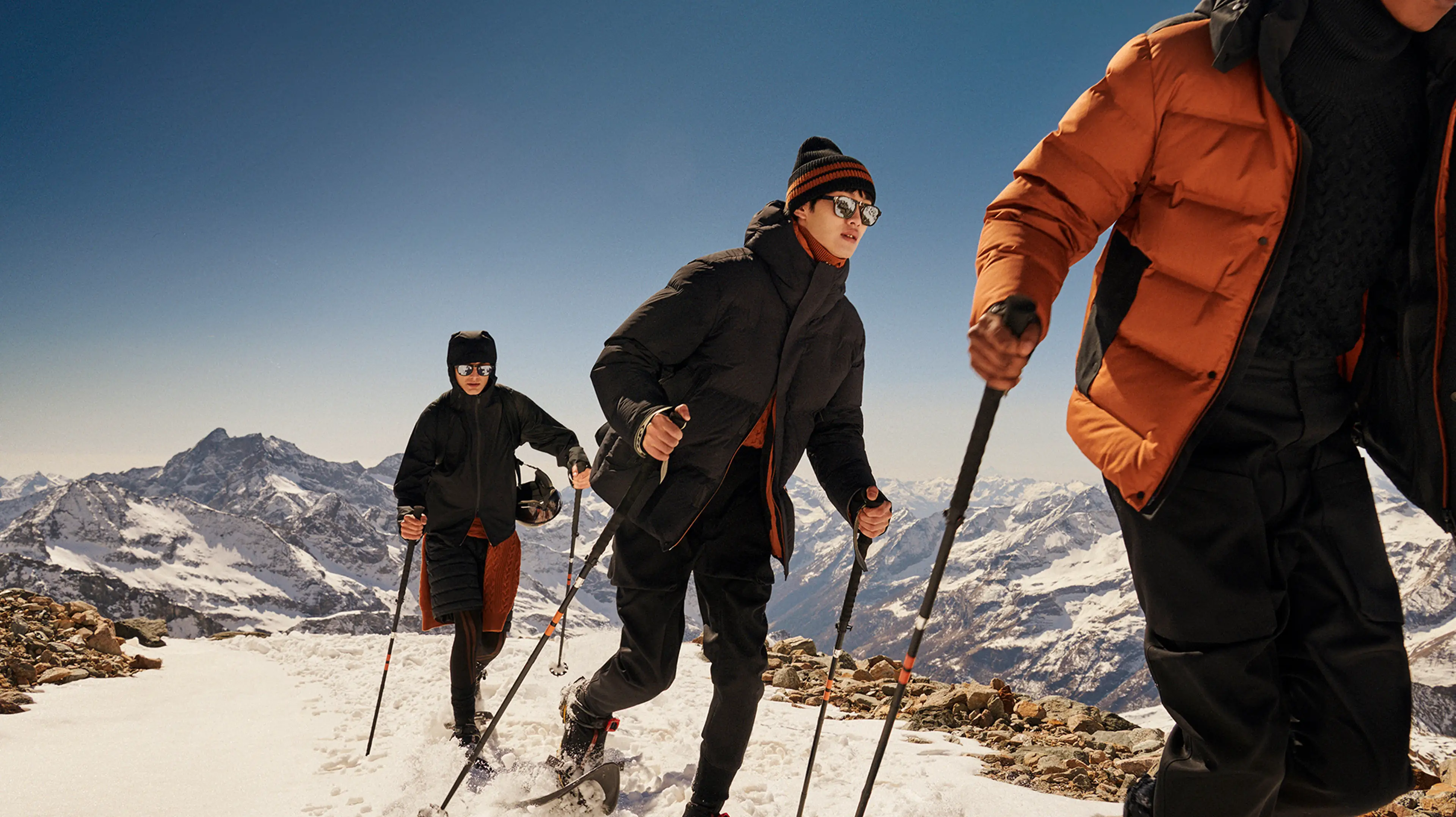 Go beyond boundaries and carve your own path forward through unchartered territories. Embrace your inner spirit of adventure with the new Outdoor Capsule engineered for trailblazers to rediscover the wild and reconnect with nature.
Explore