Dark Blue PELLETESSUTA™ and Nylon Special Backpack
Info
The dark blue Special backpack with PELLETESSUTA™ details is the perfect modern, soft nylon bag for moving around the city in style.
Dark Blue PELLETESSUTA™ and Nylon Special Backpack Has Been Added to Your Wishlist
Dark Blue PELLETESSUTA™ and Nylon Special Backpack Has Been Removed from Your Wishlist
Info
PELLETESSUTA™ is the result of the deep desire to transfer the history and DNA of the Ermenegildo Zegna brand into leather accessories. The dark blue nylon Special Backpack is characterized by the PELLETESSUTA™ panel on the front zipper compartment, adding an iconic and elevated texture contrast to this bag.
PRODUCT CODE
Read less
Read more

Nylon; lambskin nappa; smooth calfskin

The PELLETESSUTA™ line features innovative product created exclusively by Ermenegildo Zegna. Extremely thin nappa leather yarns are masterfully woven on a loom, replicating the traditional method of fabric weaving. The result is a premium leather material with a soft, unique feel. This exclusive manufacturing process extends the quality of Zegna's textile heritage into the world of leather.

Make sure not to scratch the product.
Protect the product from humidity and avoid exposure to direct heat sources (radiators, car interiors during the summer).
Clean the product with a soft, slightly damp cloth. Do not use solvents or polish.
Avoid contact with hand creams, hand sanitizers, cosmetics, or perfume.
Avoid storing the product in areas that are hot, very humid, or poorly ventilated.
When not in use, store the product in the bag provided upon purchase.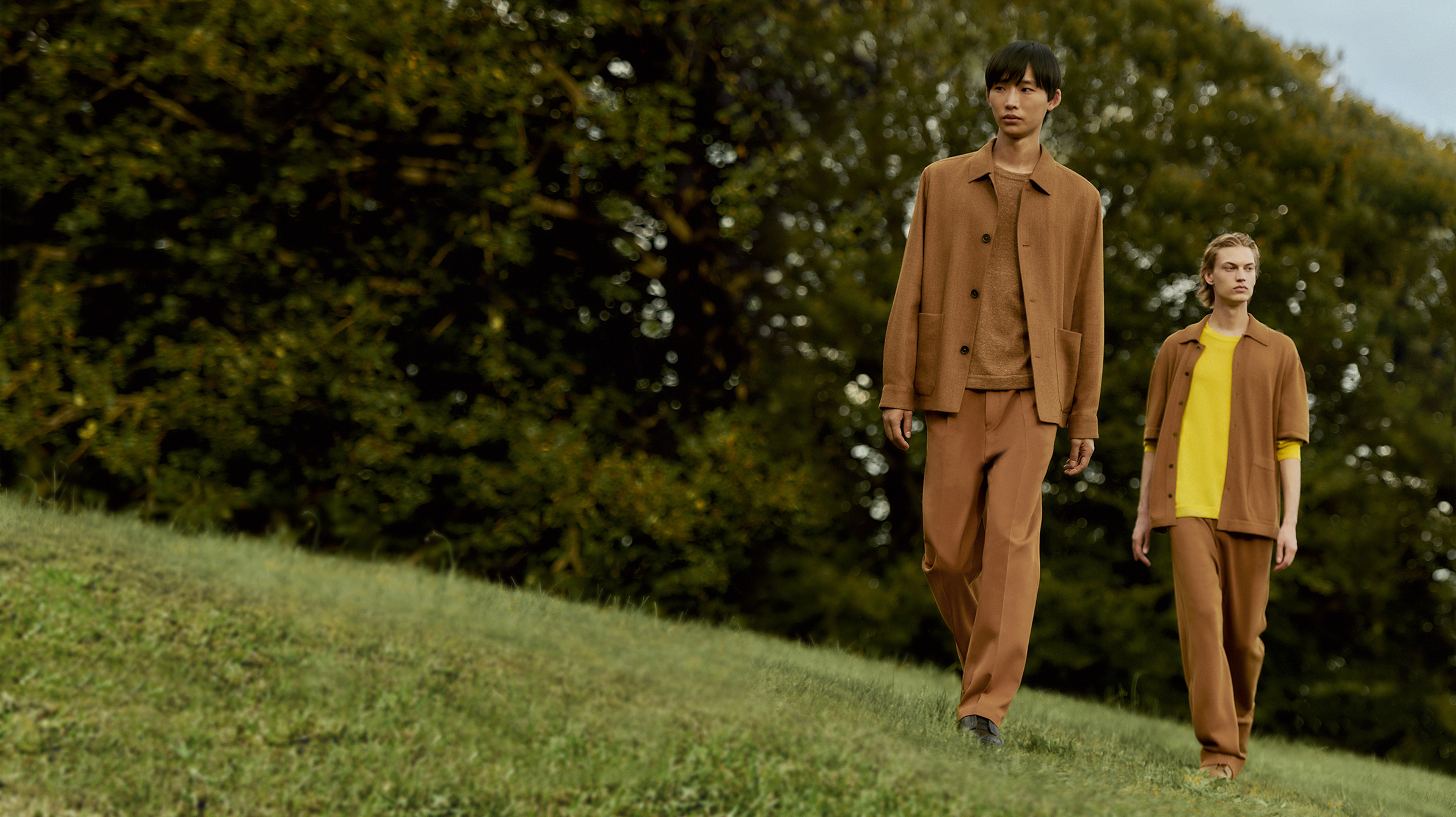 Bring refinement and sophistication to your new-season wardrobe and beyond with exquisitely soft Oasi Cashmere. Crafted for Tomorrow, the Collection is a pinnacle of the quality and innovation that results from our vertically integrated production, and honours the legacy of our founder, who built ZEGNA's Wool Mill in Oasi Zegna — the home of our values.
Explore