Dark Brown Soft Leather Raglan Holdall
Info
Crafted in dark brown ultra-soft calfskin, the Raglan holdall bag is defined by its innovative, functional design and refined material.
Dark Brown Soft Leather Raglan Holdall Has Been Added to Your Wishlist
Dark Brown Soft Leather Raglan Holdall Has Been Removed from Your Wishlist
Info
Luxury and high-performance come together in a new generation of accessories, bringing lightness and utilitarian details to the forefront. Crafted in dark brown ultra-soft calfskin with a cashmere-like hand, the Raglan Holdall bag is characterized by its innovative design, function and refined material. The light jersey lining adds roundness to the shape of this leather bag, while a detachable and adjustable rayon straps ensures maximum comfort and versatility.
PRODUCT CODE
Read less
Read more

Soft calfskin; suede

Make sure not to scratch the product.
Protect the product from humidity and avoid exposure to direct heat sources (radiators, car interiors during the summer).
Clean the product with a soft, slightly damp cloth. Do not use solvents or polish.
Avoid contact with hand creams, hand sanitizers, cosmetics, or perfume.
Avoid storing the product in areas that are hot, very humid, or poorly ventilated.
When not in use, store the product in the bag provided upon purchase.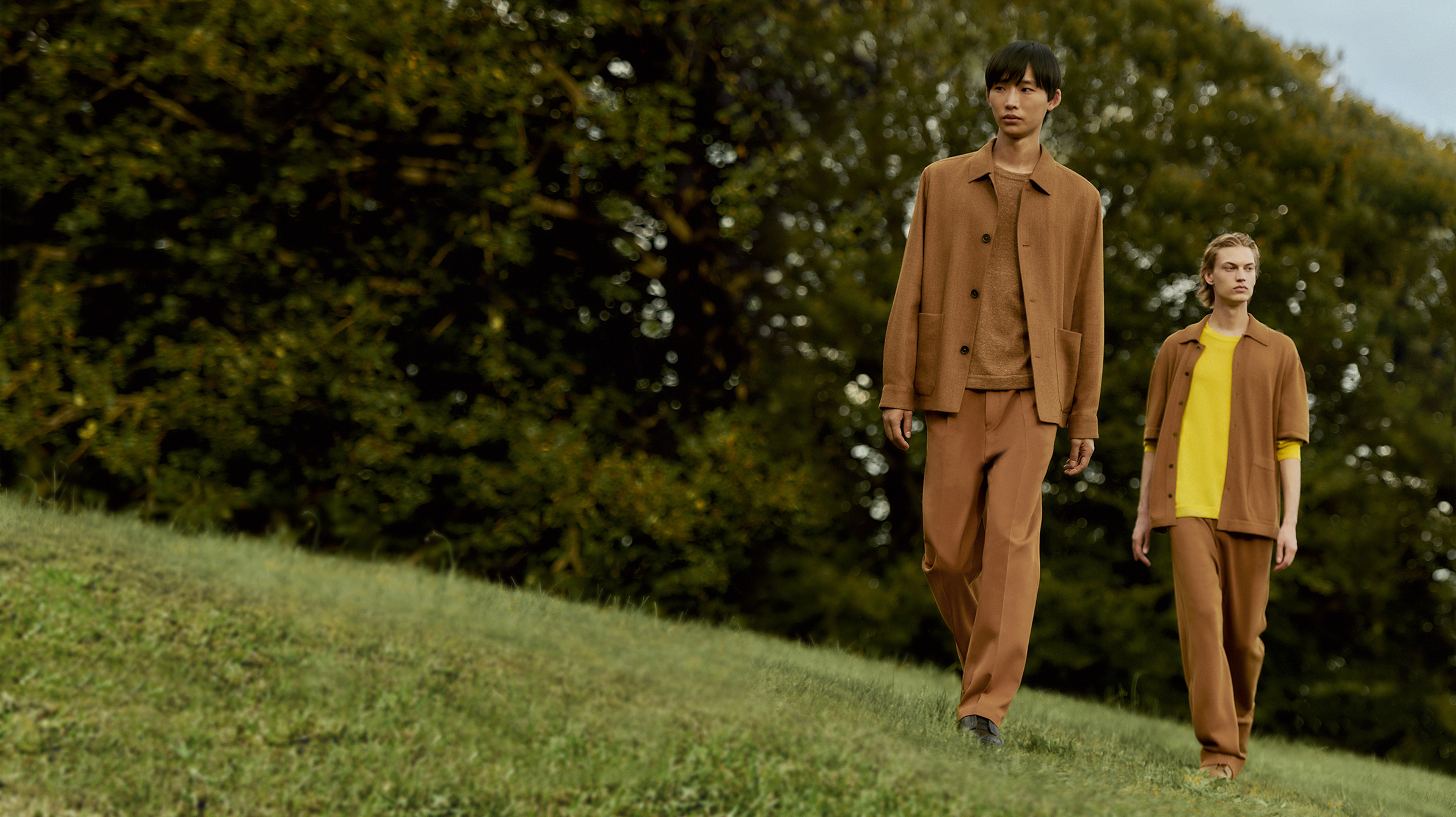 Bring refinement and sophistication to your new-season wardrobe and beyond with exquisitely soft Oasi Cashmere. Crafted for Tomorrow, the Collection is a pinnacle of the quality and innovation that results from our vertically integrated production, and honours the legacy of our founder, who built ZEGNA's Wool Mill in Oasi Zegna — the home of our values.
Explore