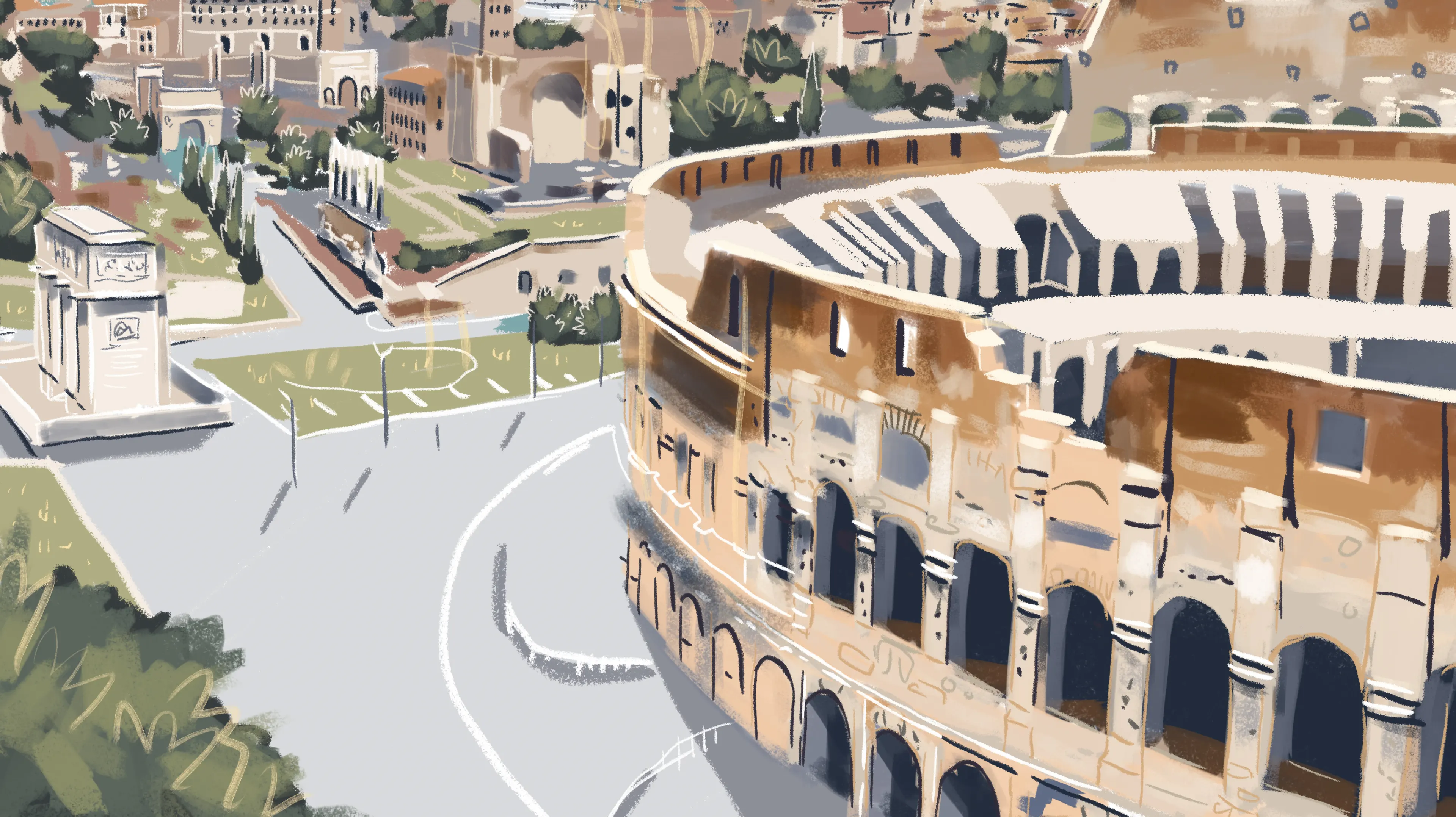 Experience the Eternal City
Ciao Roma
We are excited to welcome you to our new Flagship Store in Rome, located within the historic walls of Palazzo Maruscelli Lepri, a picturesque backdrop for our modern collections. To celebrate our new home in the heart of Rome, we invited artist Pietro Pasolini to share his favourite hidden destinations in the Eternal City. Effortlessly dressed in Luxury Leisurewear, Pietro's offers an insider's guide to the beloved Italian city.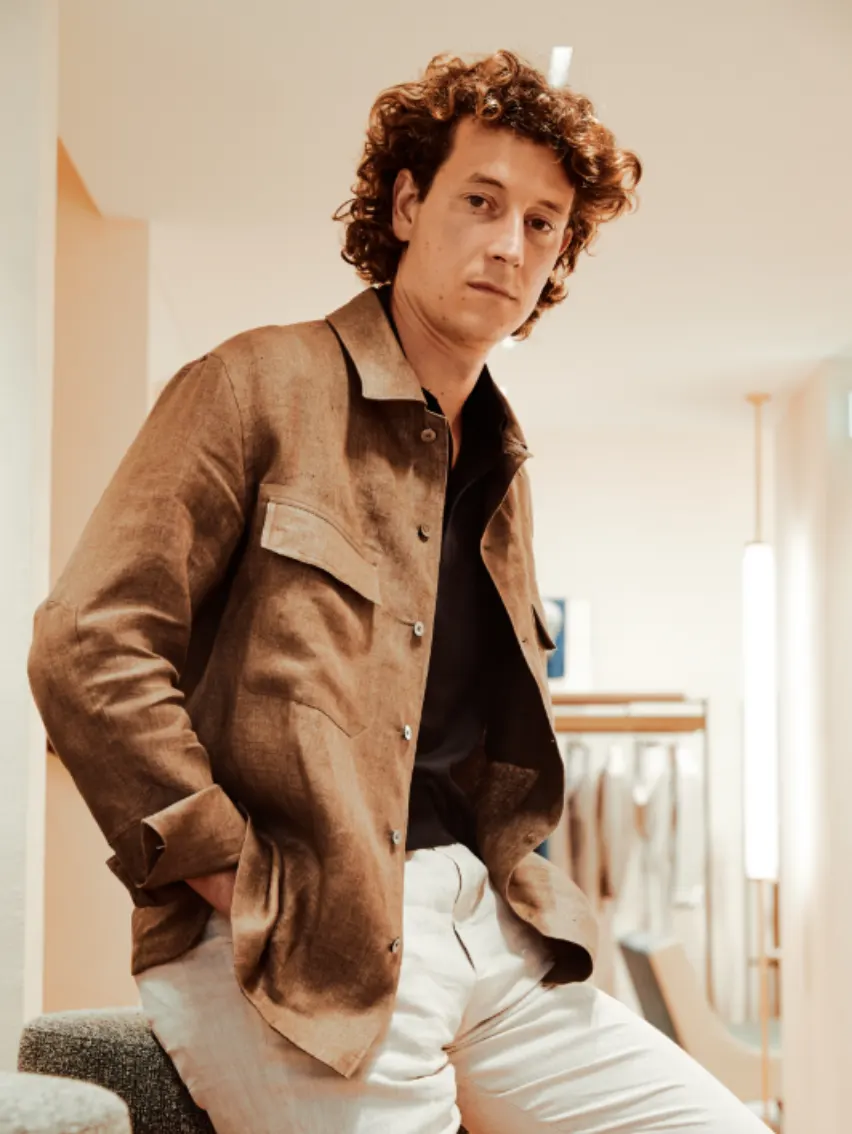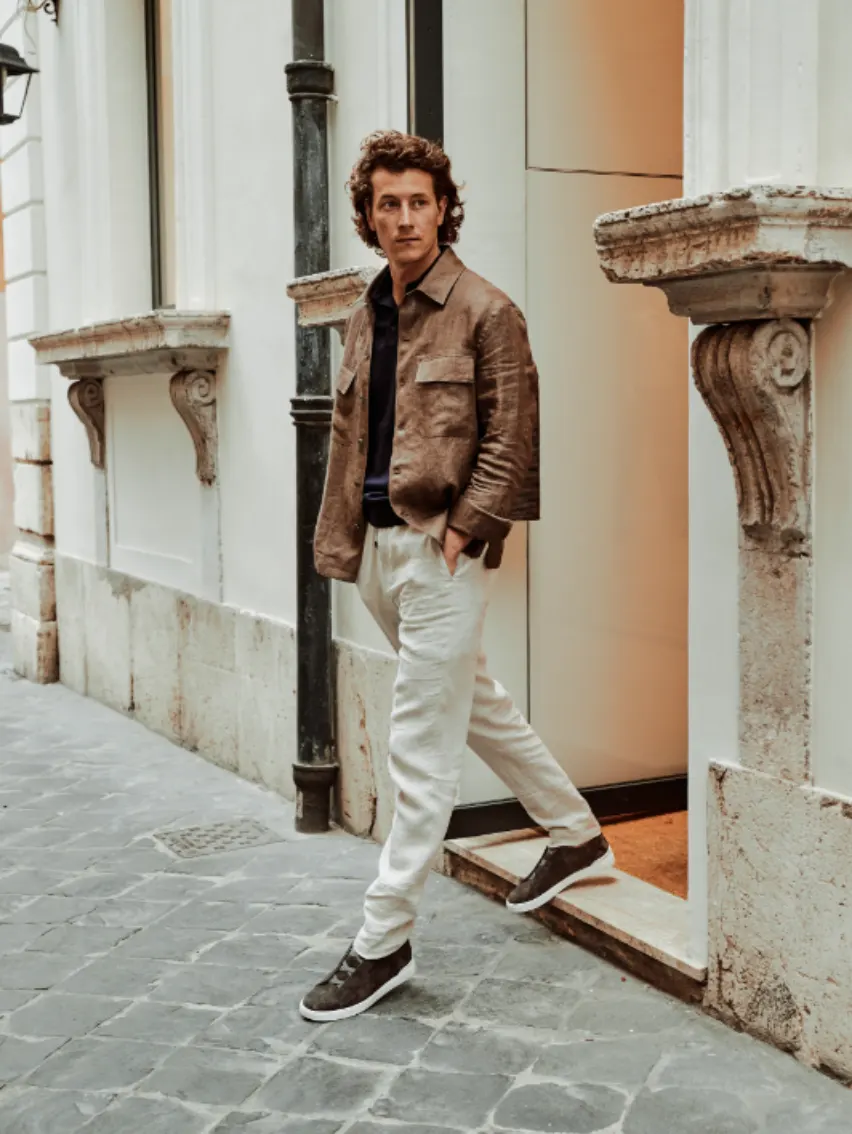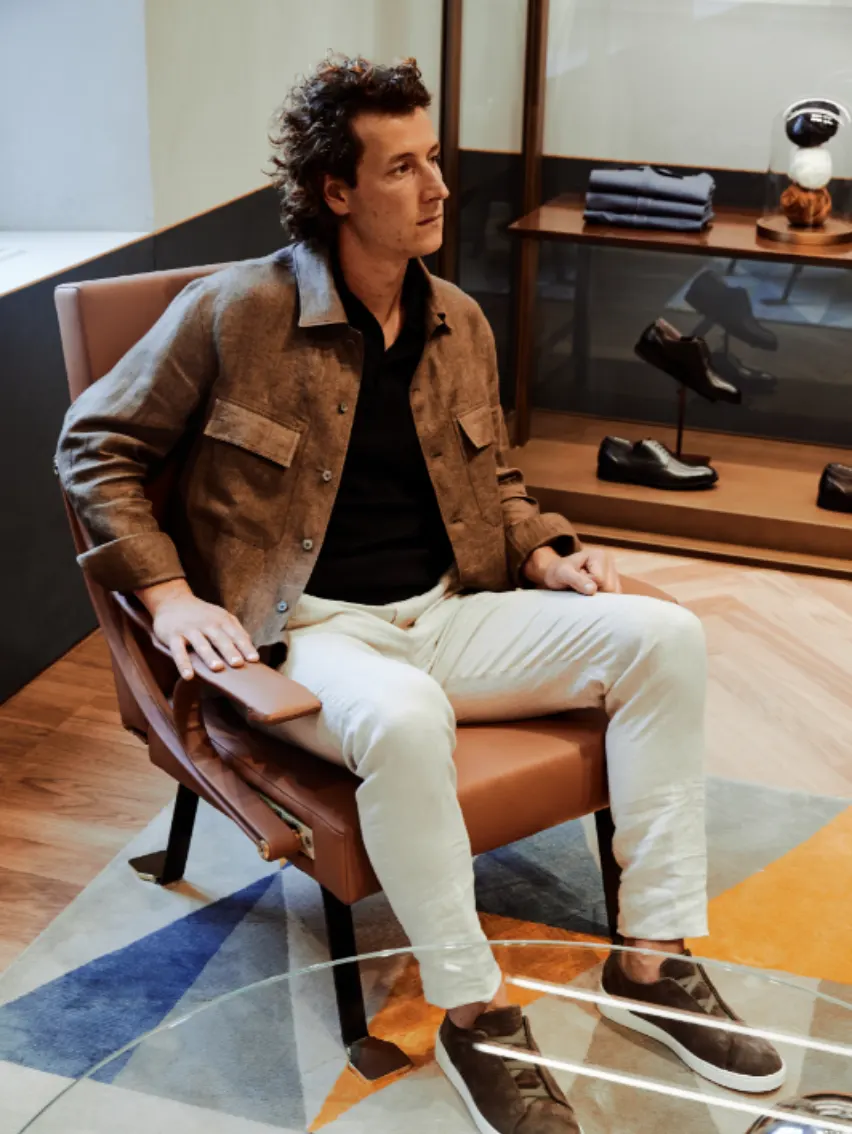 As Pietro Pasolini explains, "The magic of Rome is not experienced by visiting the iconic monuments of the city but by discovering its hidden sides. Dwelling on the little things, getting lost in its dark alleys to find yourself in unique, unexplored places whose magical side is shown only to those who have the time to wait, to watch without haste to immortalize, letting the city tell its story."
Il Gianicolo
"In Italy we usually say "see Naples and then die," but if you've never seen a sunrise from il Giannicolo then you can't say you've seen Rome. When the sun sets and colours the distant Apennines on the horizon, the domes scattered throughout the seven hills light up, like lighthouses at dusk, in silence, you can't stop admiring the city that comes to life."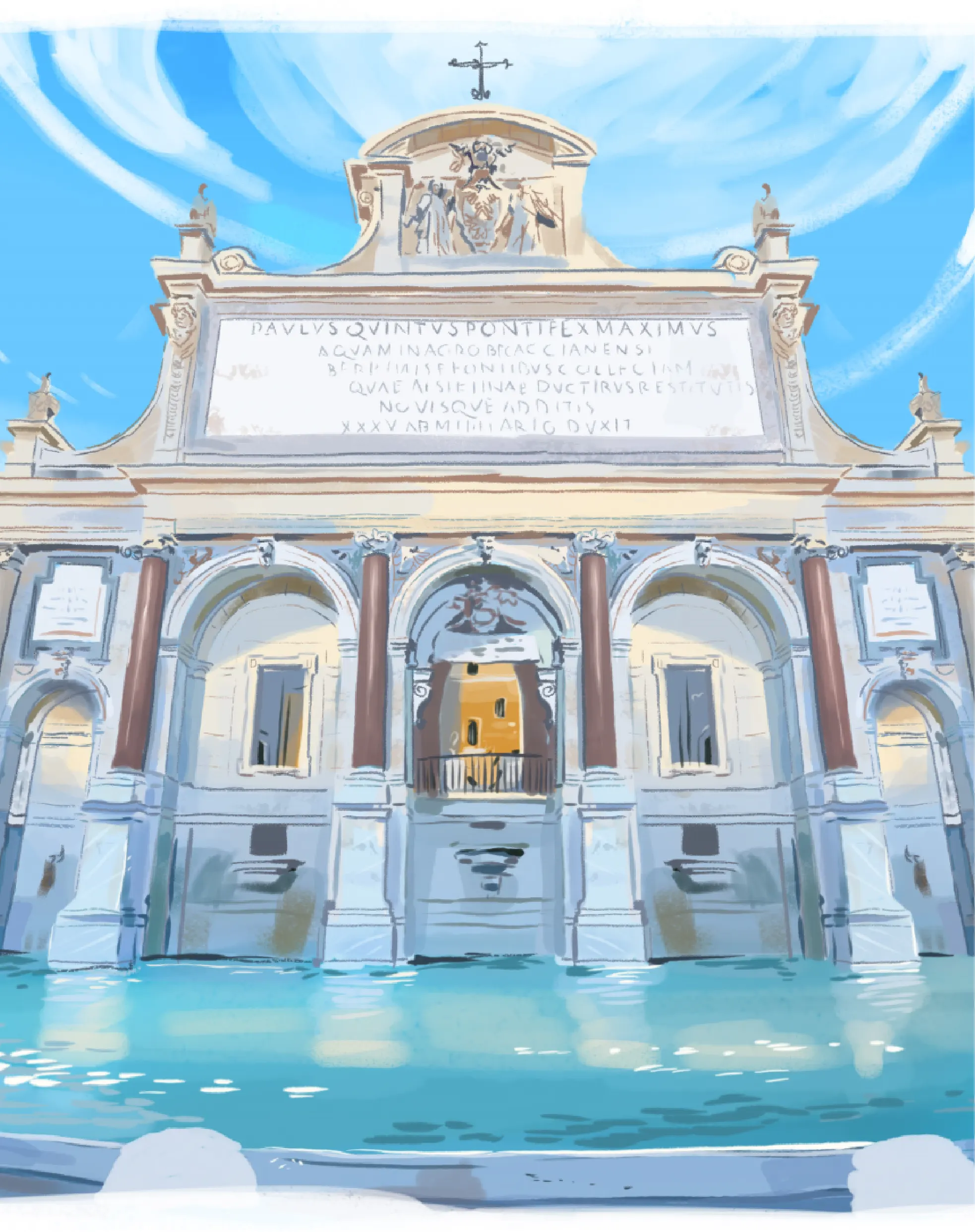 Piazza del Fico
"A small square, an old fig tree and an ordinary bar that has made out of its essentiality the reason why it's famous. The bar del Fico is populated by groups of different people. At night it is the open-air theatre of the Roman nightlife, in the morning it is filled with passers-by who come in for a good coffee and in the early afternoon its tables are filled with silent shadows. Characters of a historic Rome who compete on two-tone chessboards. If you are looking for anecdotes about what Rome was like a few decades ago, make yourself comfortable and wait for it to be told through one of them that, by keeping the secrets of Rome, will be your Cicero, that of a city whose magic lies in the little things."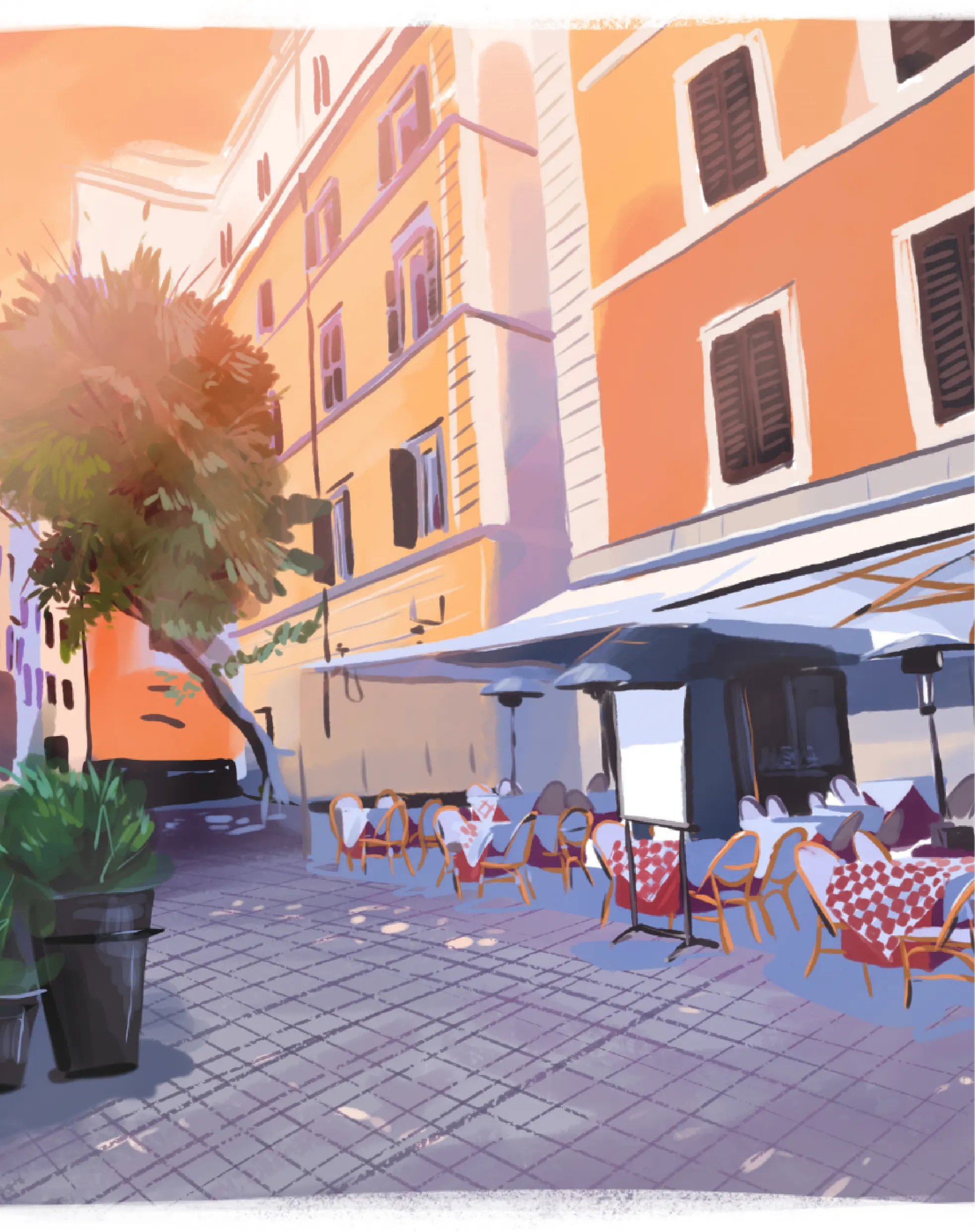 Lo stadio dei Marmi
"As a running lover I have been lucky enough to run in some of the most beautiful parks and circuits in the world but no place can compare to the Stadio dei Marmi. Running surrounded by 60 marble statues depicting athletes from other times makes it easy to imagine yourself in the Olympics in Magna Graecia. In Rome you can travel in time as well as in space."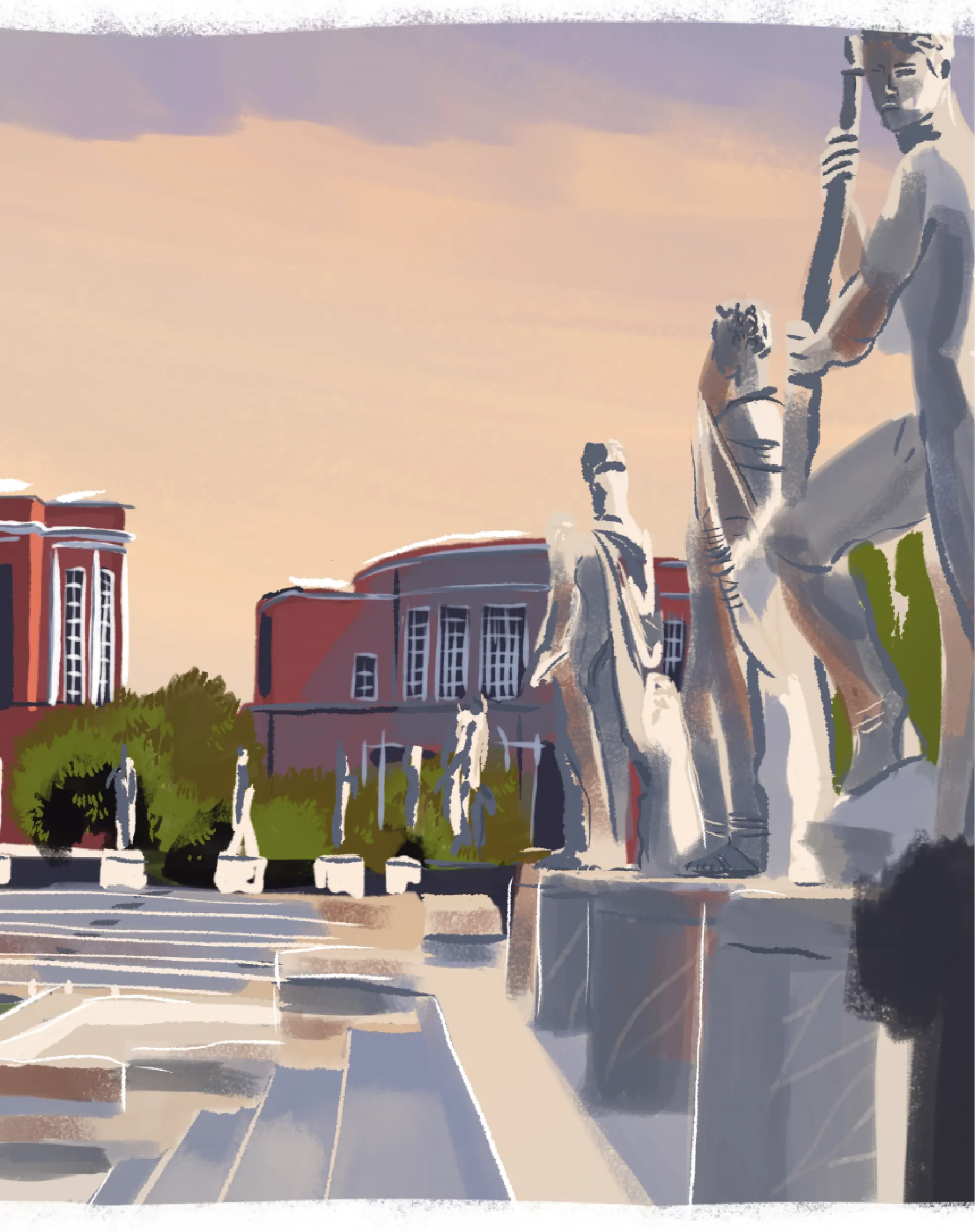 Il Pastificio Cerere: casa di artisti
"Only in Italy in a former pasta factory can artists from all over the world gather together so that spot becomes a meeting point for different generations of painters, sculptors, photographers. Every self-respecting city needs an open place where artists can meet and discuss beauty in complete freedom. Where you go without appointment and still feel sure that someone will be there to welcome you; a place where getting to know each other and talking become a natural action. The essential starting point for continuing cultivating the wonderful habit of living together through art."