Light Gold Metal Panthos Sunglasses
Info
Zegna's Panthos sunglasses pair an ultra light, full metal frame with bold, modern design.
Light Gold Metal Panthos Sunglasses Has Been Added to Your Wishlist
Light Gold Metal Panthos Sunglasses Has Been Removed from Your Wishlist
Info
A full metal frame with a light gold finish sets off the gradient brown and light blue lenses, for a look that embodies Zegna's effortless elegance. The Panthos sunglasses are finished off with the Brand's iconic details: Vicuna inserts on the lugs and the vintage logo at the tips of the ultra thin metal temples.
PRODUCT CODE
Read less
Read more

Full metal

Clean your eyewear using a soft cloth, preferably microfiber, with water or a mild detergent.
To avoid scratching the lenses, never use paper towels or clothing to clean your eyewear.
Do not use household detergents or soaps to clean your eyewear; these products will damage the lenses over time.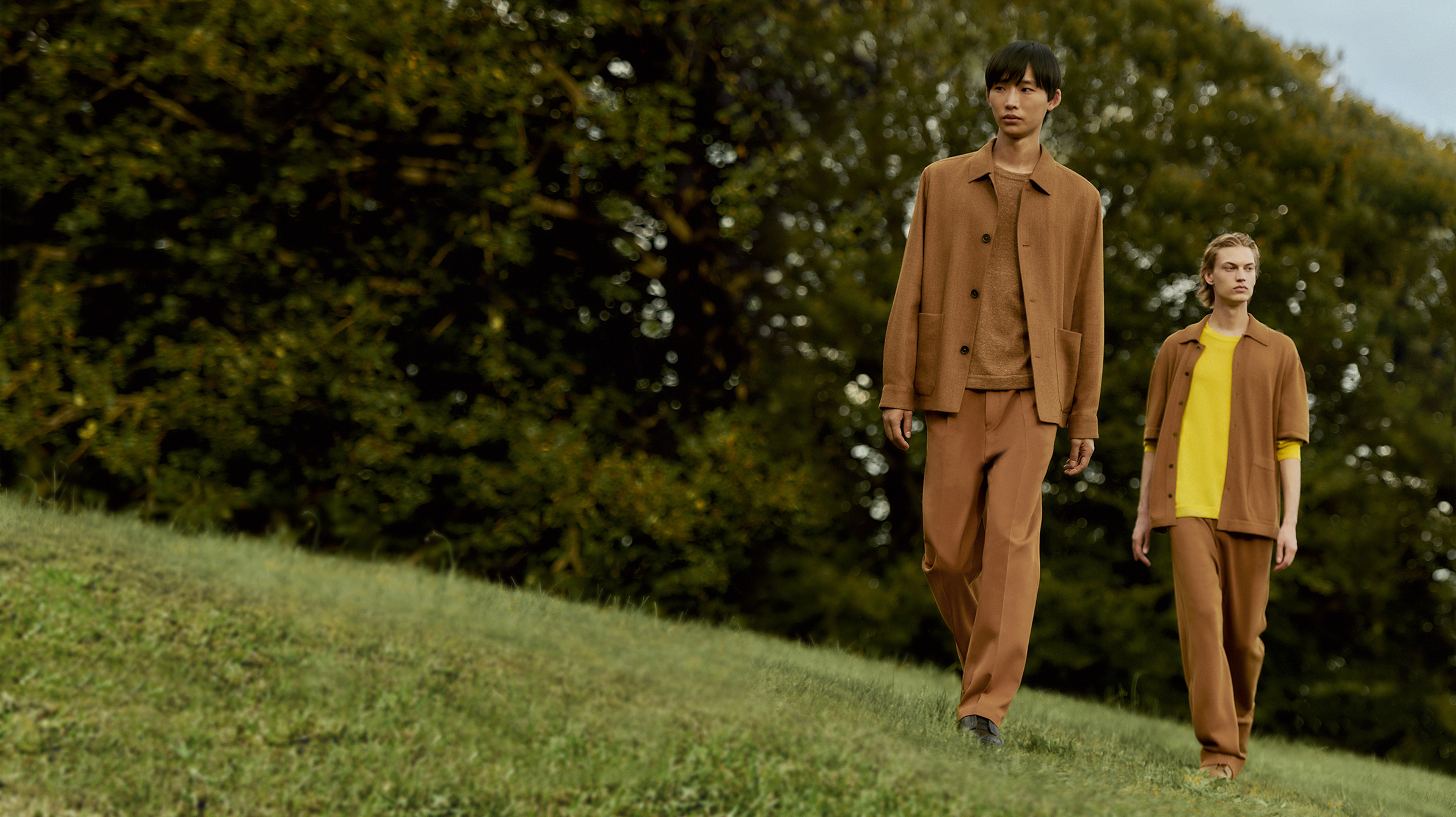 Bring refinement and sophistication to your new-season wardrobe and beyond with exquisitely soft Oasi Cashmere. Crafted for Tomorrow, the Collection is a pinnacle of the quality and innovation that results from our vertically integrated production, and honours the legacy of our founder, who built ZEGNA's Wool Mill in Oasi Zegna — the home of our values.
Explore